So I learned something tonight with my first attempt at typecasting: I need to scan the piece in color. I had the date (August 28, 2023) and the model and year of typewriter (1949 Royal KMG) typed in red and lo and behold those did not come through with the black and white scan. I turned the computer off already so here we are.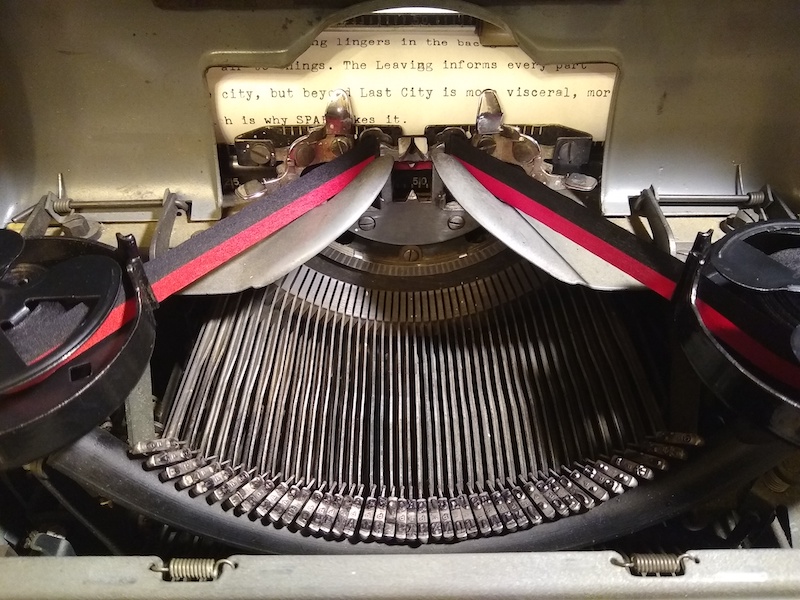 Anyway… feast your eyes on your basic pica pitch standard typewriter typeface, typos, misspellings and all: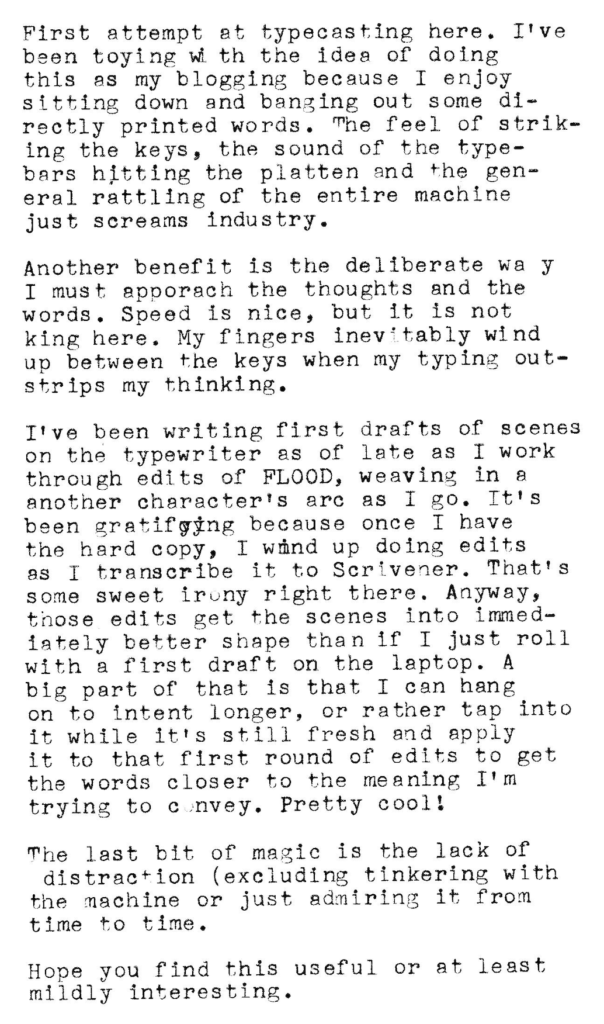 I have to say, I didn't think the font I'm using for this website would match the KMG as well as it does. Now I'm wondering if I should use a different font.
Nahhhh.